Sorcha Richardson - Smiling Like An Idiot (CD)
Regular price
Sale price
€10,00 EUR
Unit price
per
Sale
Sold out
Label: Faction Records

Genre: Alternative
Sorcha Richardson's debut album 'First Prize Bravery' was the culmination of her experiences throughout young adulthood, a time during which she ventured from home in Dublin to New York, Los Angeles and then back again. After spending time alone over the last two years to focus on creating a body of work. The result
is her second album, 'Smiling Like An Idiot', which she says, focuses on what her life looked like over the course of those eighteen months.

"It mostly tracks one specific relationship," she says. "It's about falling in love with a person and a place, which in this case is Dublin, and how those two are interlinked." Thematically it highlights a pursuit of happiness and the full-blown intensity of new love, but gaining something so life-affirming comes with the fear that it could just
as easily be swept away. 'Smiling Like An Idiot' artfully articulates those moments in life that you don't want to have to go through, but it emerges with the optimism that - somehow - things will work out for the best in time.
Tracklist:
1. Archie
2. Shark Eyes
3. Spotlight Television
4. Stalemate
5. Purgatory
6. 525
7. Good Intentions
8. Hard to Fake It
9. Holiday
10. Jackpot
11. Smiling Like An Idiot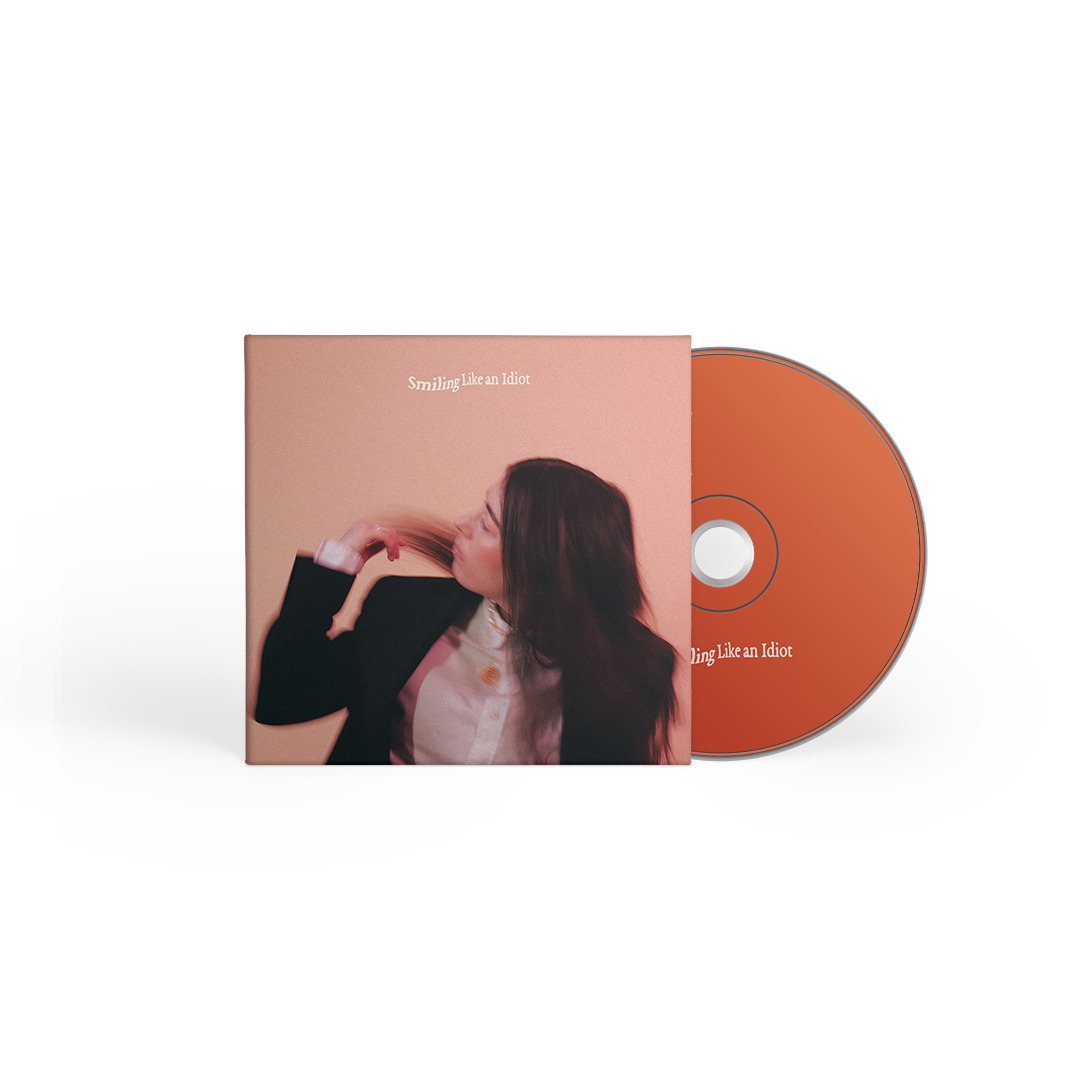 Quirky
Great album. Great voice and melodies with thoughtful lyrics
Gem of an album 🪩
Just a gorgeous, start to finish, beauty of an album. Observational, thought provoking, immersive lyrics deliciously composed and recorded and to be played on repeat!
Sorcha Richardson - Smiling Like An Idiot (CD)
Sorcha Richardson - Smiling Like An Idiot (CD)
Sorcha Richardson - Smiling Like An Idiot (CD)