Mick Flannery - Goodtime Charlie (Double 12" LP)
Regular price
Sale price
€30,00 EUR
Unit price
per
Sale
Sold out
Goodtime Charlie, the new album from award winning Irish songwriter Mick Flannery, available  on double 12" vinyl 
.
1 Neon Tonight
2 Goodtime Charlie
3 OKLA
4 Machine
5 Someone To Tell It To
6 Give Me Up
7 Old Friend (Ft. Tianna Esperanza)
8 Shalom
9 Young
10 The Fact (Ft. Valerie June)
11 Morning Rain
12 Minnesota (Ft. Anaïs Mitchell)
13 What They Say
14 Push The Cart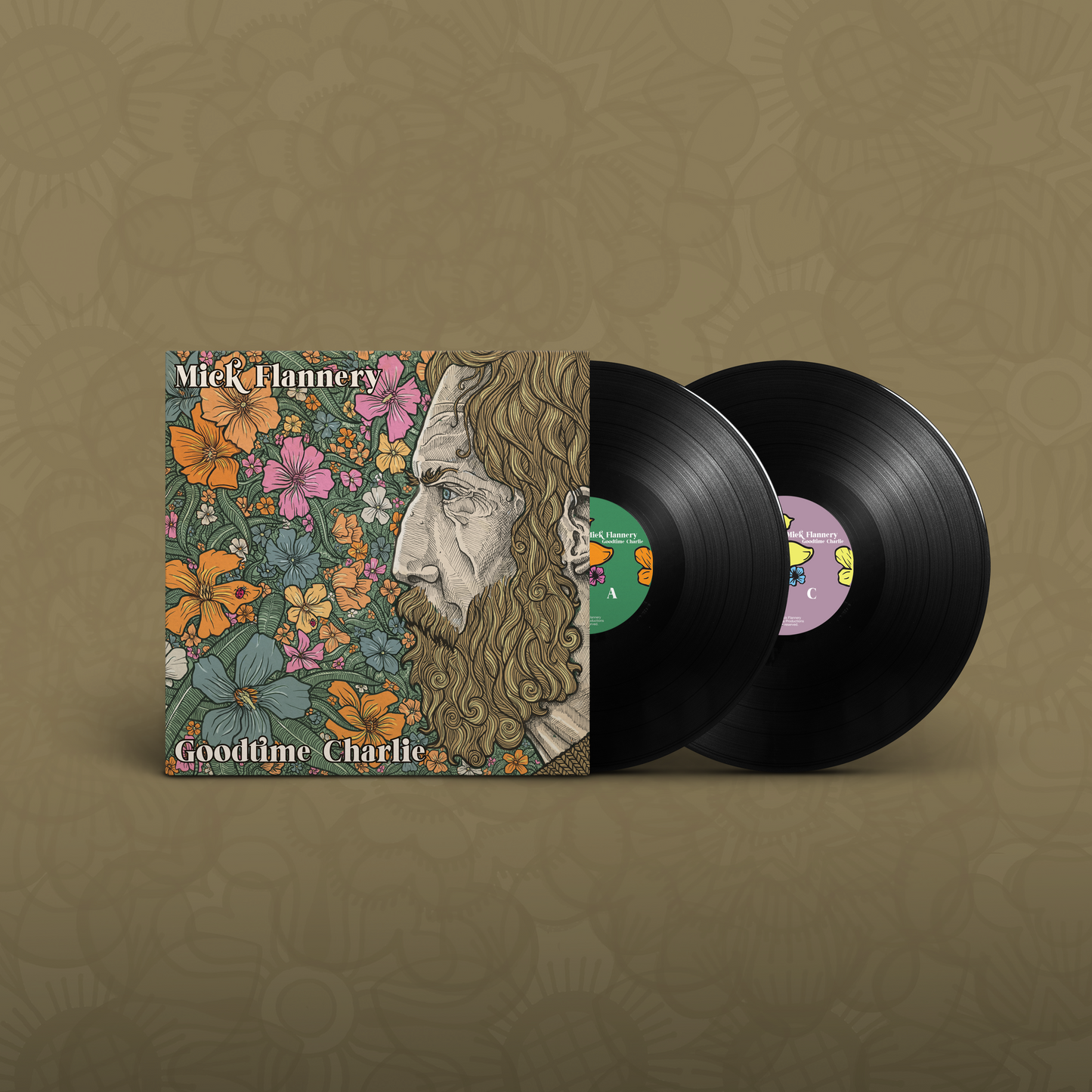 Poor delivery
After a promise of speedy delivery, I'm still awaiting my order.
Superb
The first vinyl I've owned in a very long time, this album is studded with wonderfully crafted songs by a man of whom I've been a fan since the 'White Lies' album. There are instant classics like Young, What They Say and Minnesota, with The Fact and Old Friend showing the collaborations are thoughtful and well connected. If you haven't listened to Mick before, but this and then discover the back catalogue- you will not be sorry.
Another top album from Mick Flannery
Mick on tip top form with this new album, a master craftsman at work in my opinion, never disappoints, puts such commitment into music, and album was signed as well
Good time Charlie
Great new album from Mick - a unique talent and personality. Highly recommended - 5*